You are here
Spring Creek Headwaters | Oregon Adventures
Spring Creek Headwaters
Chiloquin
,
Klamath County, Oregon
97624
United States
Latitude 42° 40' 8.2812" N
Longitude 121° 53' 12.7392" W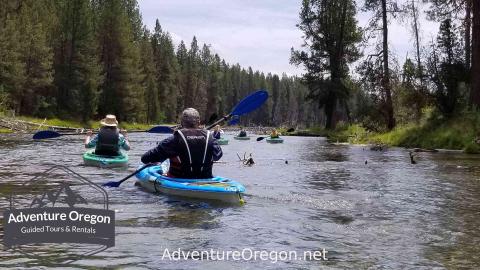 Spring Creek Headwaters Kayak Tours paddle upstream, against the current, to the headwaters, and return downstream. Tours pause often to point out interesting natural and cultural features. Paddling on Spring Creek is the perfect way to enjoy nature in a peaceful and tranquil environment. The creek is home to many types of wildlife, especially birds and waterfowl.  This tour is great for kayakers and canoers of all levels.
Spring Tour Creek 2019
Scroll down to see a list of activities happening near this location.