You are here
Crater Lake Zipline | Oregon Adventures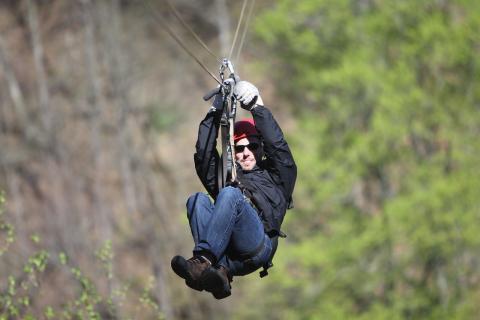 READY FOR A ZIPLINE ADVENTURE?
Fly high into the Tree Canopy on 9 ziplines at heights of up to 100 feet in the trees, traverse two skybridges and conquer two controlled rappels! Crater Lake ZipLine participants zip from tree to tree with two trained (plus friendly and entertaining!) guides handling gear and transfers. They use state-of-the-art equipment and all tours include a ground school training session facilitated by your guides at the beginning of the tour. Participants learn to hand brake, (participants use their hands with a special glove to slow and brake themselves) sit in their harness, and other techniques needed for zipping. Please plan to be onsite for 2 to 4 hours. Participants must check-in 30 minutes prior to their scheduled zipline tour, and most tours are in the trees for 2-3 hours.
To get more info check out: Crater Lake Zipline Website
Scroll down to see a list of activities happening near this location.
Activities & Adventures Happening Near By