You are here
Collier Memorial State Park | Oregon Adventures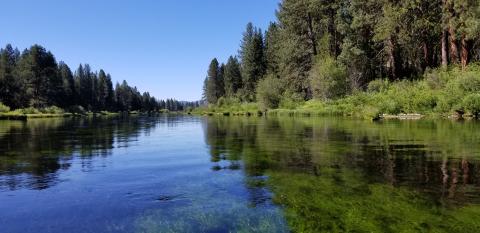 Collier Memorial State Park features a campground, outdoor museum of historic logging equipment, relocated pioneer village, and a new four-corral, primitive horse camp and trailhead. At the state's finest logging museum, you'll see rare and antique logging equipment dating to the 1880s, as well as more recent pieces.
The Williamson River and crystal-clear Spring Creek converge in the park. The river is regionally famous for its quality trout fishery that consistently produces trophy fish. Spring Creek gushes dramatically out of a nearby spring, painting a picture-perfect scene as it flows through the park.
Scroll down to see a list of activities happening near this location.