You are here
Casa Del Moro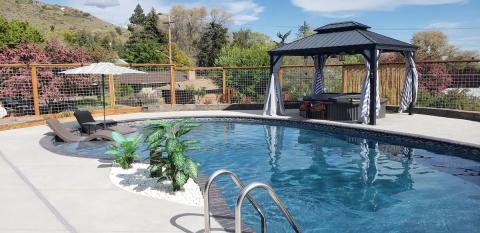 5-Star Luxury Lodging in Klamath Falls, Oregon. Fully furnished kitchen, dining, living, bedrooms, and bathrooms. Linens provided, free wifi, SmartTVs in each bedroom, and no charge for laundry facilities.
Casa Del Moro is centrally located to downtown Klamath Falls, Sky Lakes Medical Center, Oregon Institute of Technology, and various restaurants, bars, and entertainment. Just 30 minutes south of Crater Lake National Park, they offer amazing amenities on the property that can be used in the summer and the winter. They also offer opportunities to rent the property for various events and parties. Call to find out all they have to offer. Discounts on lodging apply if staying more than 30 days. They have been hosting visitors for more than 6 years in the Klamath Falls area, and have many references for adventure, shopping and so many fun things to do in Klamath Falls, not to mention their endeavor Elite Retreat Medi-Spa & Salon Suite Collective at 204 N. 10th Street. To get more info about the Spa or to schedule an appointment call 541-887-2312.
Have Questions? Call Tamera at 541-591-0764
LODGING OPTIONS:
Entire suite lodging in the lower level guest area with 4 bedrooms (1K, 3Q bedrooms), 2 bathrooms, kitchen, laundry, living, and dining space. Fully stocked kitchen, bedrooms, and bathrooms.
Private room lodging with shared common spaces. Each room has a private sink with a shared bath/toilet area (with one other bedroom). Total rooms = 6, Total bathrooms = 3.
Discounts are available for stays longer than 30 days.
ADDITIONAL AMENITIES:
20,000-gallon kidney-shaped pool that is heated in the winter months.
The hot tub is comfortable for 6 people.
The outdoor firepit under the corner cabana includes a gas firepit, lounge seating, heaters, ice chest & table.
Outside bar with refrigeration and supplies.
Sunning loungers, volleyball net, swimsuits, swim toys, floats & children's life jackets.
wood burning fire pit with bench seating and picnic tables.
Various outdoor games.
Pool table on the upper level of the home for use by our tenants.
Large open-air veranda where you can enjoy dinner and cocktails.
Laundry facility.
About this space
This listing includes the PRIVATE RENTAL SUITE IN THE LOWER LEVEL OF THE HOME. This booking includes the SHARED POOL/PATIO AREA & pool table on the upper level of the home. Additional guests outside of the (8-person max) booking will incur a $10 per day use fee and ALL EVENTS hosted at our pool/patio area must be approved by the host and will incur a $50 per hour additional fee. The pictures show all the spaces available UPON REQUEST.
The space
Once booked, upon request, we can send a video of the space so that our renters can cancel within 48 hours without penalty if the home is not what they expect. With that said...This is a rental of the entire lower level of the home (4 bedrooms 2 bathrooms (1K, 3Q bedrooms) is available for same party bookings and does include use of the pool/patio/firepit/pool table. For add8 personitional guests (outside of the booked tenants) or for use of this space for an event, we require additional fees and notice to approve the use as this space is occasionally rented to people who are not staying at our home. Please notify the host before you confirm your booking about how you intend to use the outside property and its amenities. We hope you enjoy our space!
Guest access
keypad access provided after cancellation period expires
Other things to note
Because the hot tub is a waterfall we do not run it if temp outside is >75 degrees as it overheats the pool and prevents all guests from feeling comfortable in the hot summer months while using the pool. ABSOLUTELY NO GLASS OR CERAMIC IS TO BE TAKEN TO OUR POOL AREA. If it breaks into the pool we would have to empty the pool to remove it. There are plastic or paper plates, bowels and cups for use at the pool. CALL the owner if you cannot locate them.
https://www.airbnb.com/rooms/38646036?source_impression_id=p3_1657762023_qKVh1jOUS4OBXhGJ
Casa Del Moro
Location Address
1915 Del Moro Street
Klamath Falls, OR 97601
United States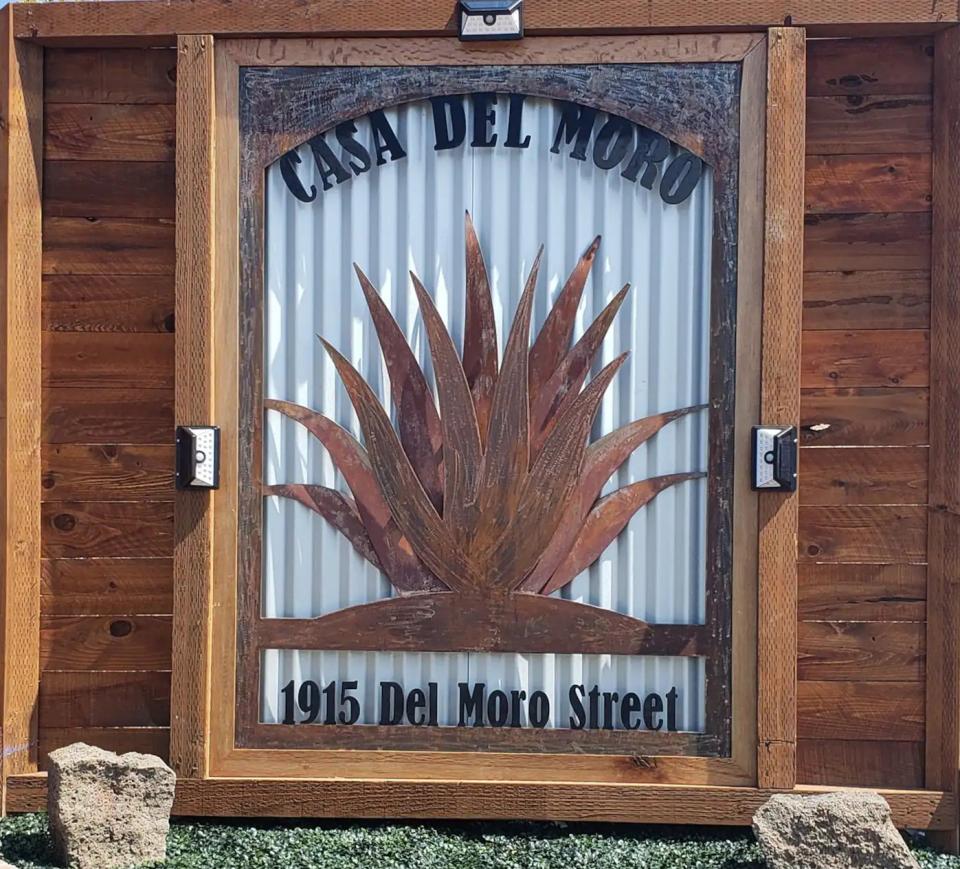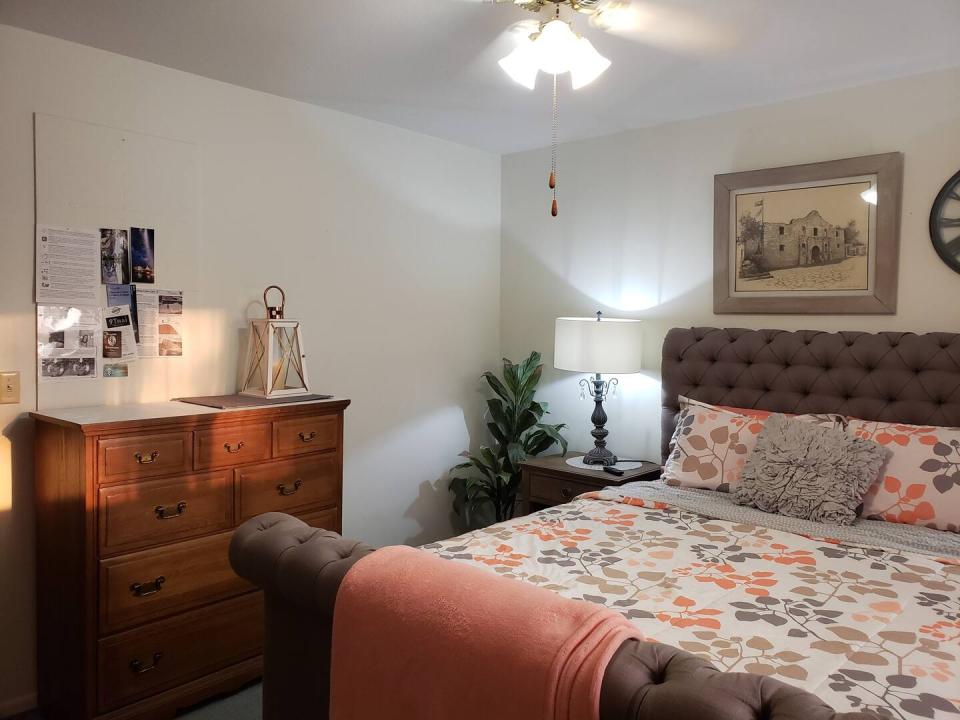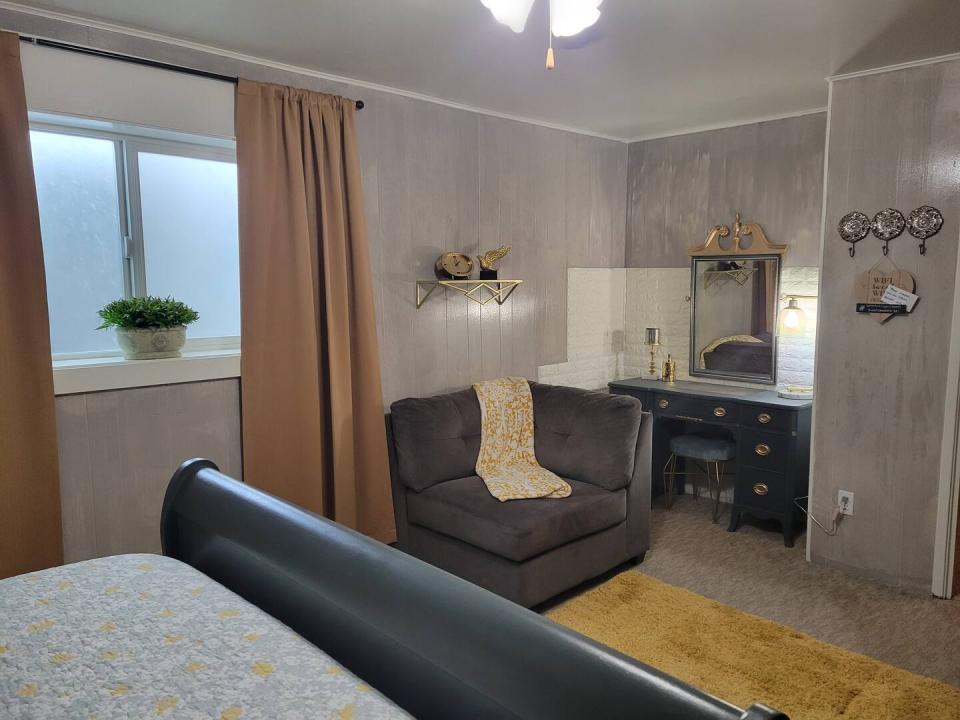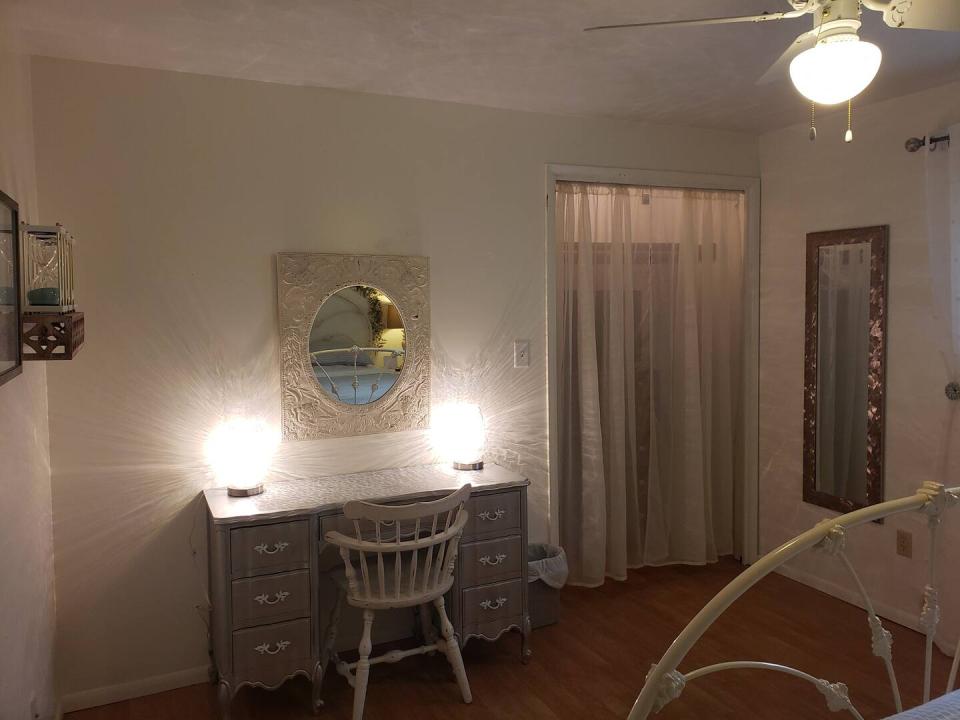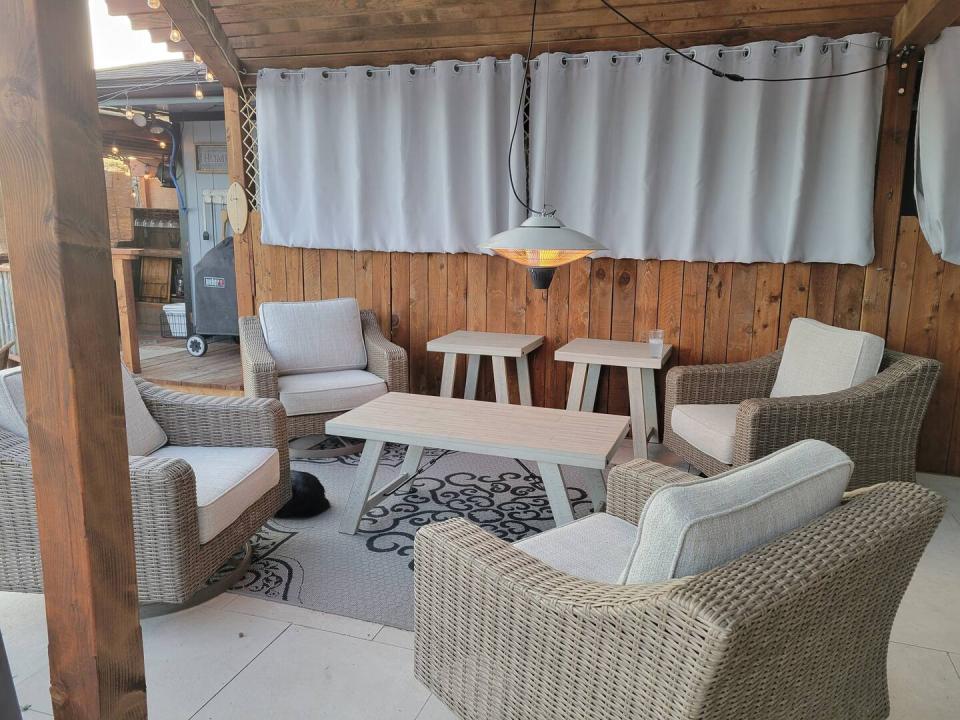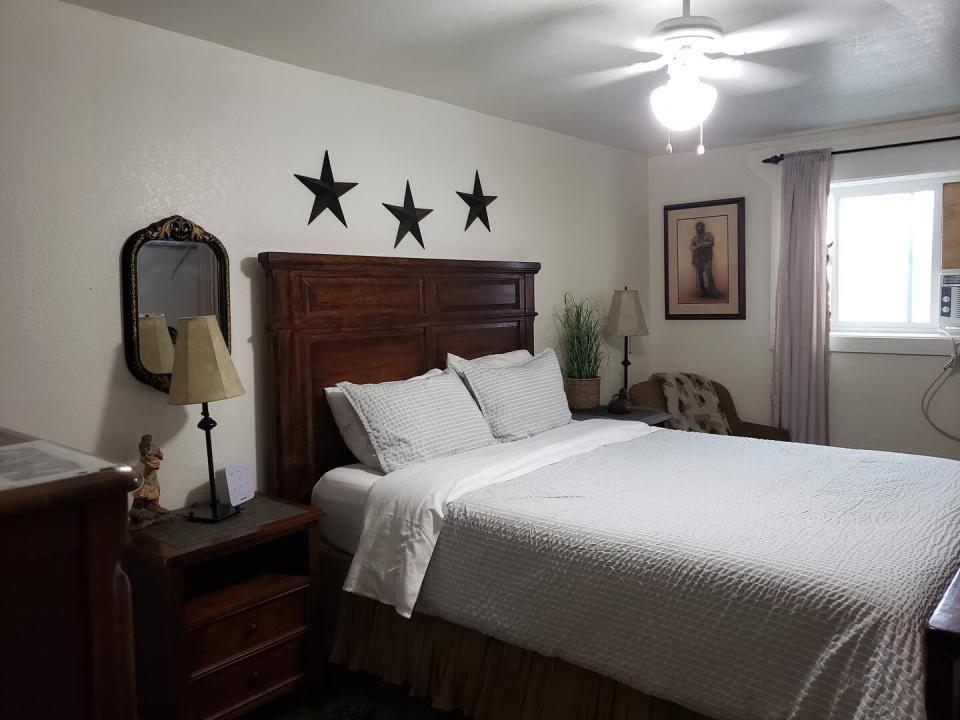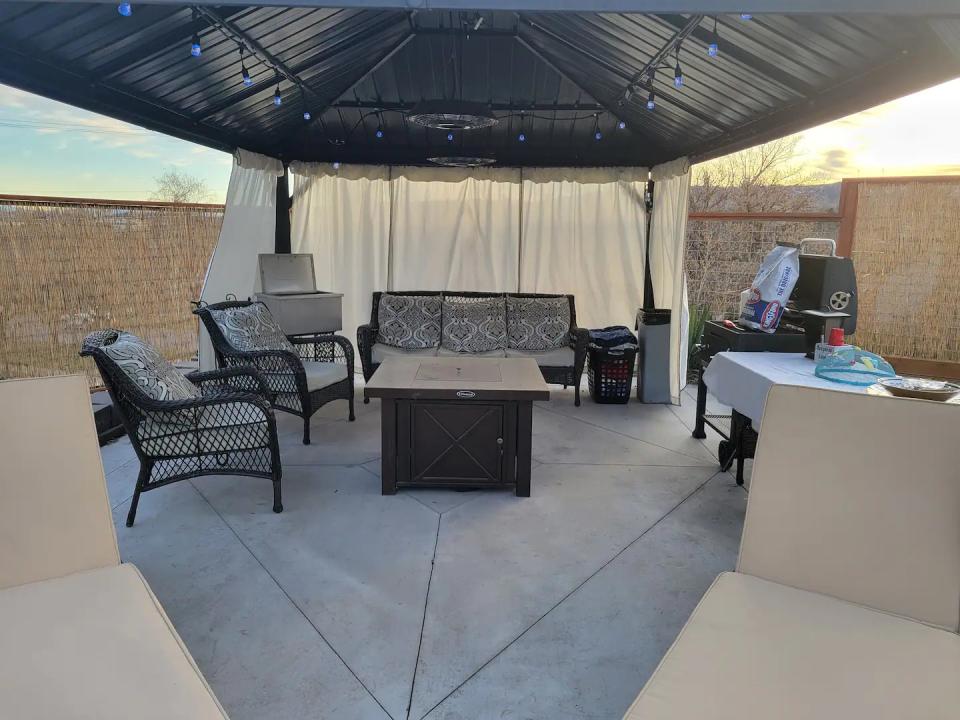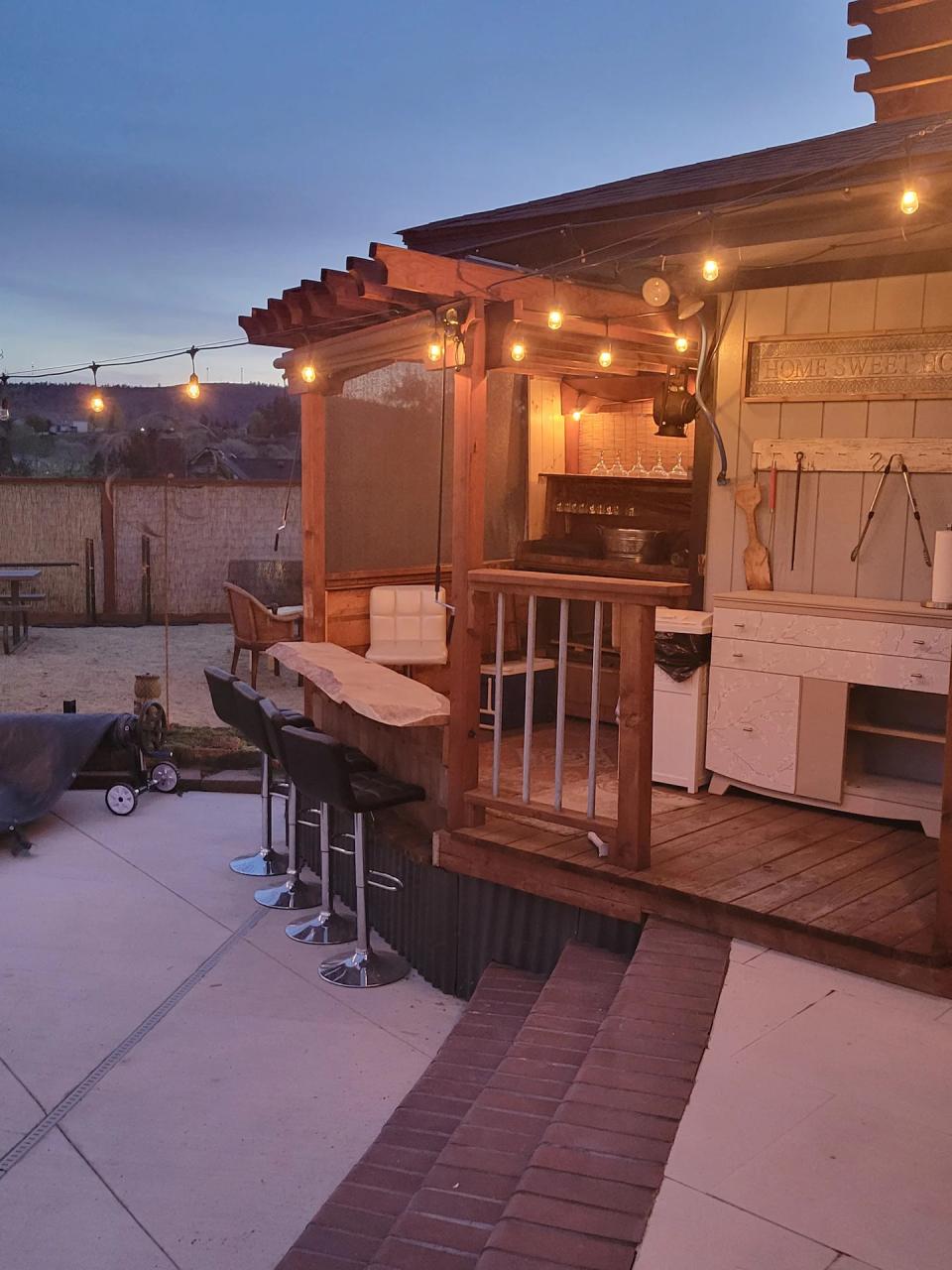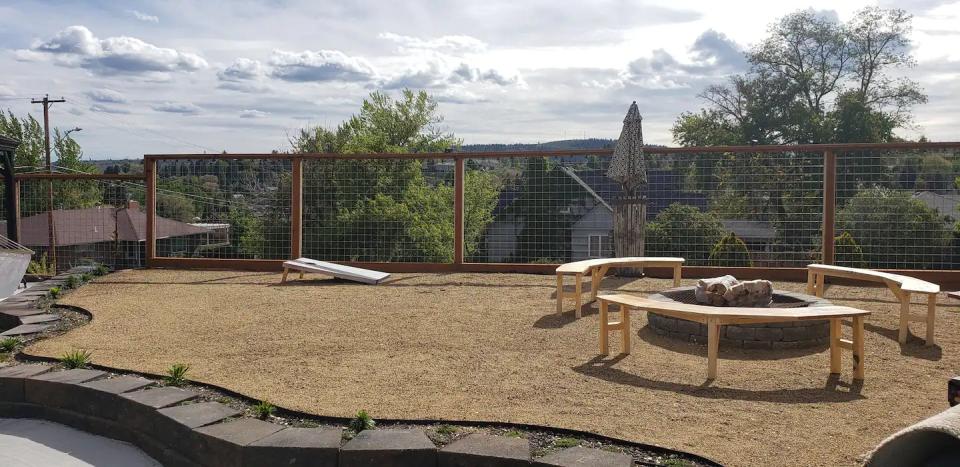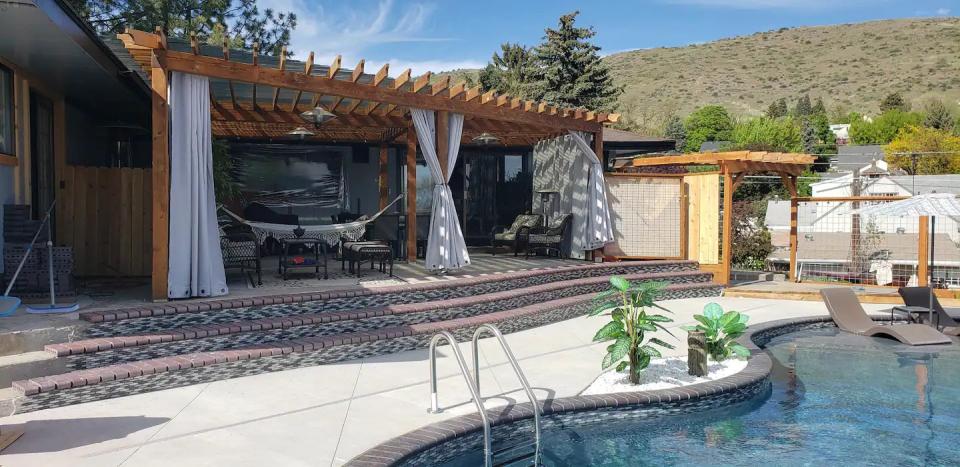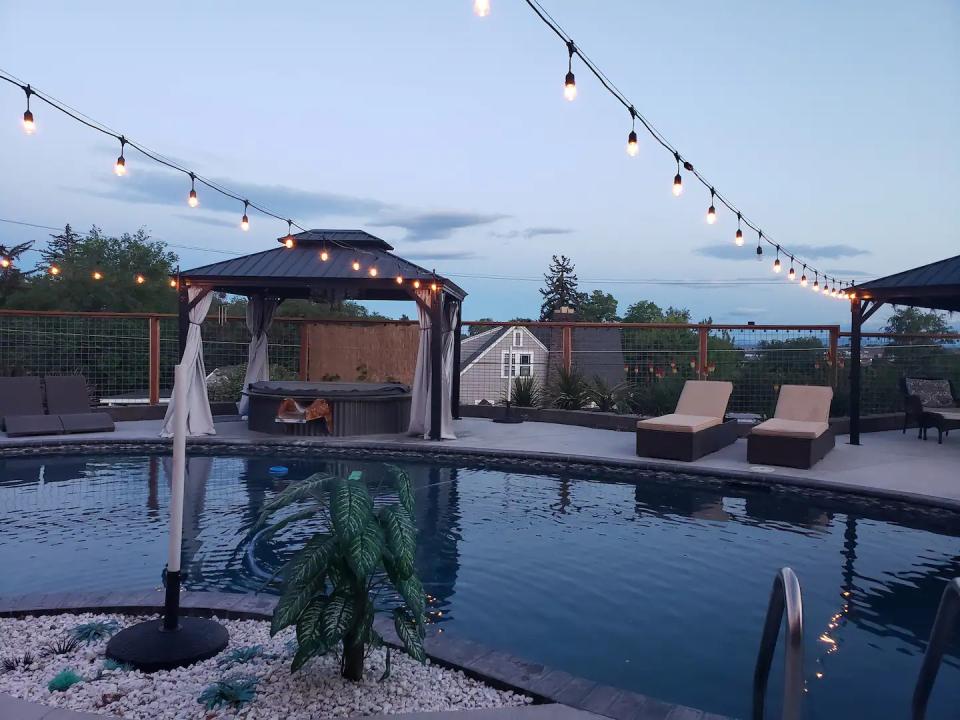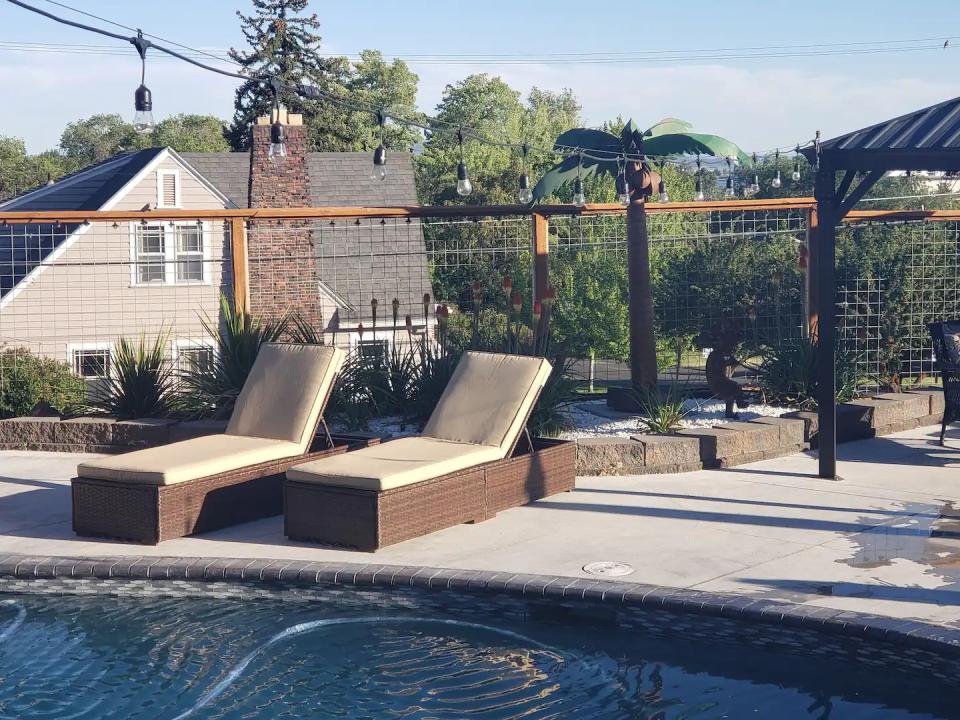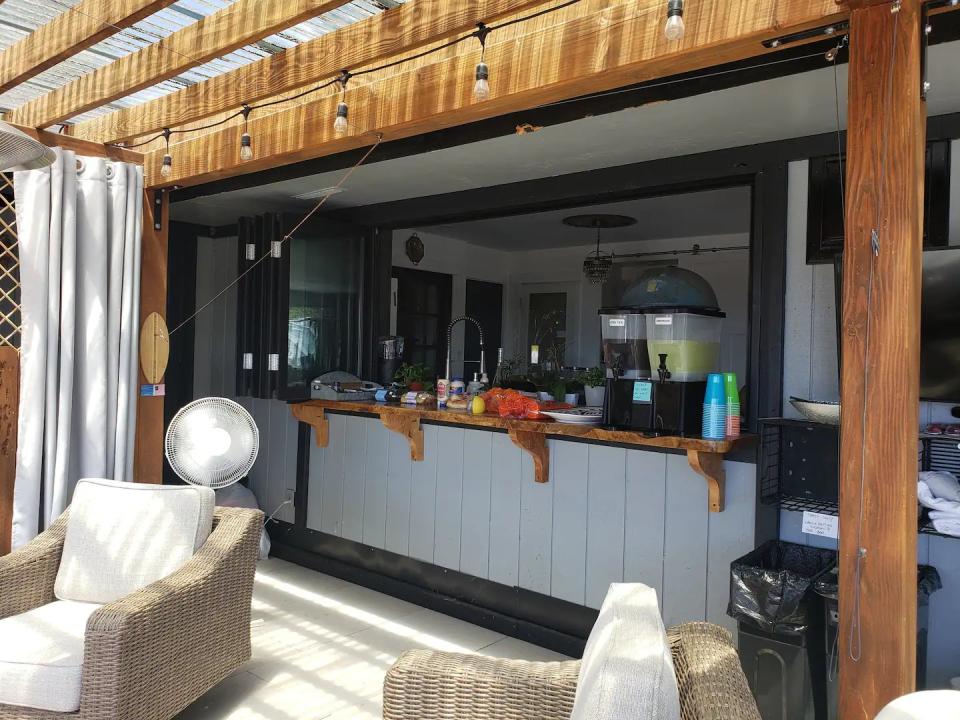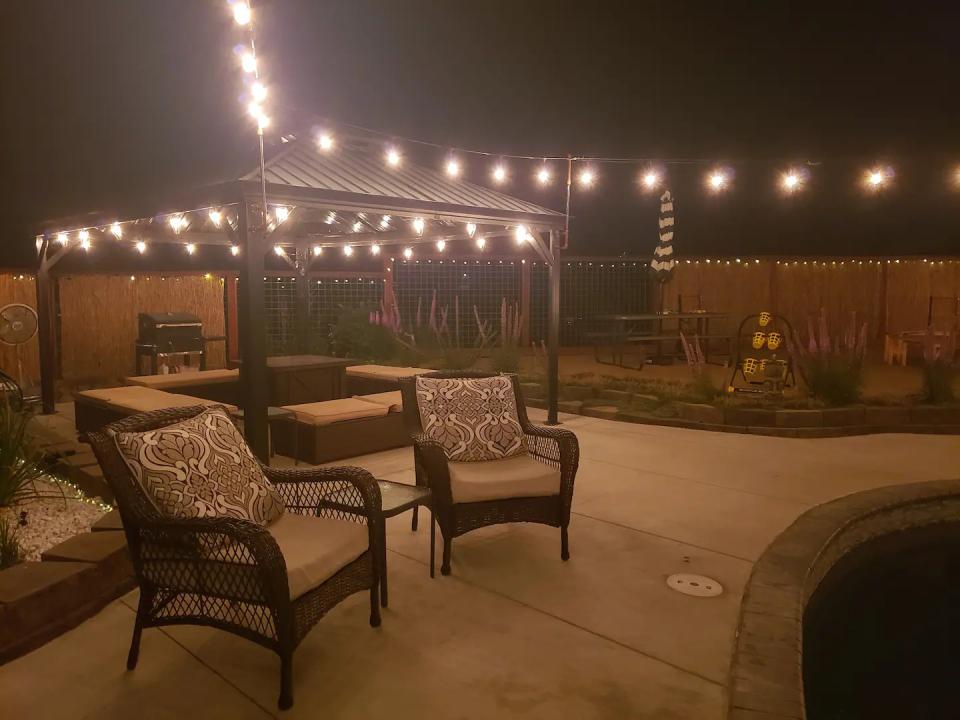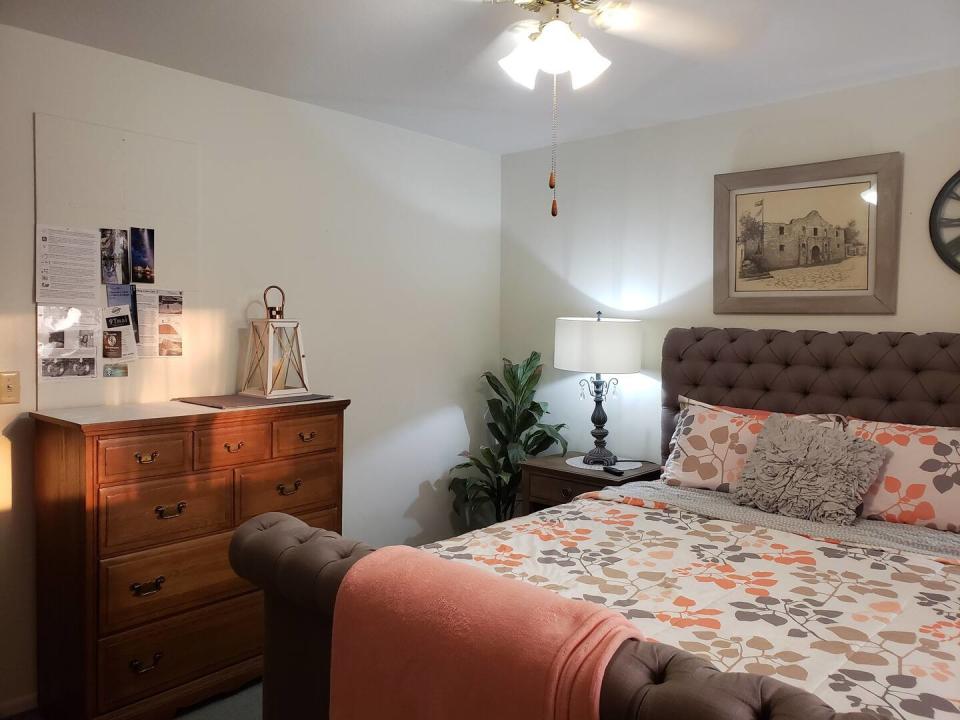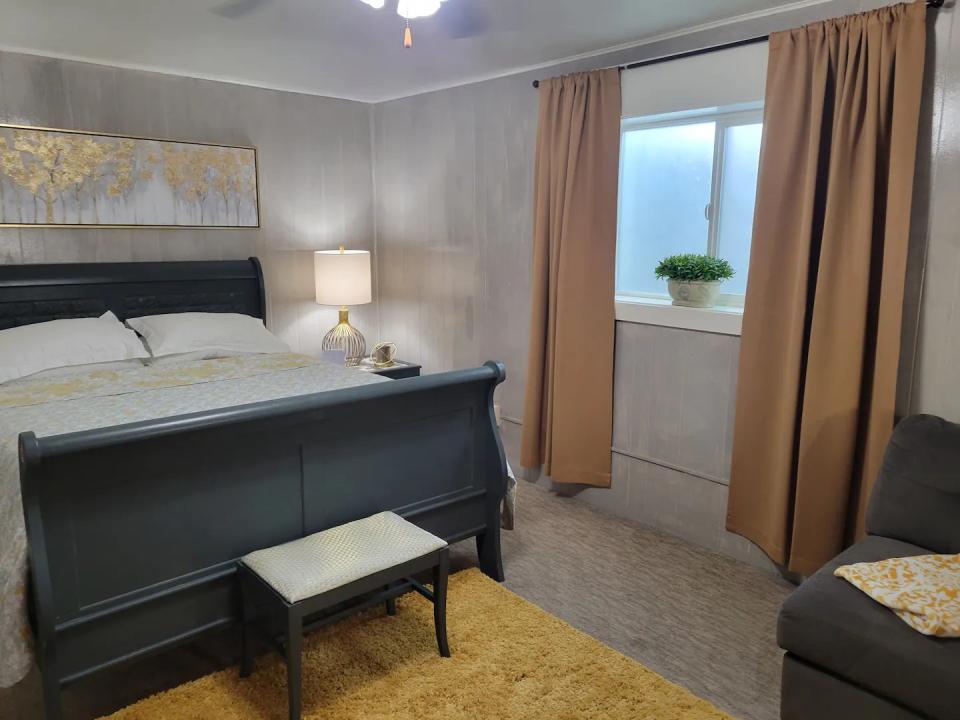 Scroll down to see a list of tours starting from this location.