You are here
Harriman Springs Resort & Marina | Oregon Adventures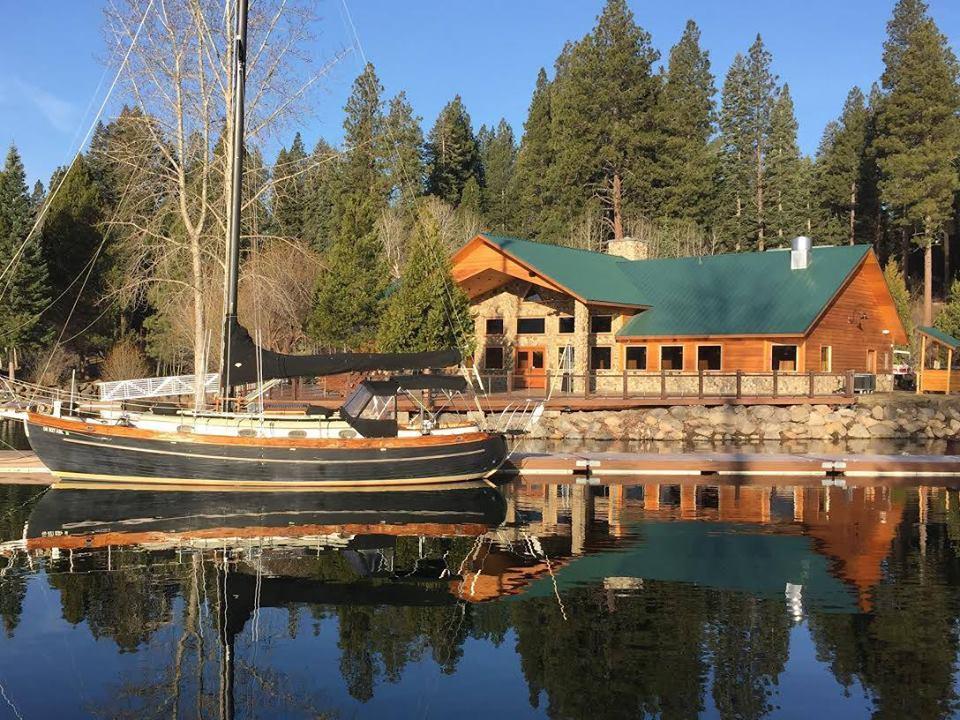 26661 Rocky Point Road
Klamath Falls
,
Oregon
97601
United States
Latitude 42° 28' 3.2628" N
Longitude 122° 6' 3.2436" W
Welcome to a majestic natural setting – enjoyed by all who come
Harriman Springs Resort & Marina is 20-some miles northwest of Klamath Falls on the shores of Upper Klamath Lake in Rocky Point, Oregon. At the turn of the 20th Century, the mountains surrounding Rocky Point were known as the "Switzerland of the United States." Early visitors from around the world came through on their way to visit nearby Crater Lake.
Coming into Harriman Springs via boat is always a good moment
Harriman Springs continues to offer an outdoor experience for the general public as a vacation destination that has been shared by generations, for generations. Harriman Springs is a special place to visit.
The outdoor Terrace is a special place to share special moments
The restaurant and bar opens up to the Terrace that overlooks Harriman Creek and 
nearby mountains including Mt. Harriman to the south. Boats come and go as 
birds sing and waterfowl enjoy Harriman Springs and the adjoining Upper Klamath 
National Wildlife Refuge. This is a place to put away the smartphones and 
enjoy the people you are with and the beautiful surroundings.
Spots, official greeter for Harriman Spring's Resort and Marina
Spots is one lucky dog. She lives at Harriman Springs. She is living proof
 Harriman Springs is dog friendly as well as family-friendly: grandparent
 friendly, parent-friendly, kid-friendly, friend friendly as well as bird-friendly, fish-friendly, wildflower friendly, tree-friendly, and night sky star friendly.
Harriman Springs – a magical place, a magical afternoon
As the sun goes down the stars come out and the Milky Way will dance across the sky until first light returns and many are ready to go fishing. If you need a boat, Harriman Springs Resort and Marina has you covered: 21′ pontoon boats, Craft 16′ fishing boats, Lowe's 14′ fishing boats, 16′ rowboats, and canoes. Well-maintained docks, public boat launch, restaurant, and bar all contribute to good times at Harriman Springs Resort & Marina.
Here John Muir wrote as a guest of E. H. Harriman
This restored cabin is one of few remaining structures, along with a couple of dock pilings, from the days when steamboats pulled up to the docks. This may have been the cabin Muir stayed in. The following is from a piece John Muir wrote about his stay in Rocky Point…
"So I went to the famous Lodge, intending to stay a few days or a week, but when I spoke of leaving, Mr. Harriman said I must stay and work, and directed his private secretary to follow me and put down everything I said. So I was fairly compelled to make a beginning in dictating to a stenographer, which proved rather awkward at first, but in a couple of months, a sort of foundation for more than one volume was laid.
The Lodge was beautifully located at the head of Pelican Bay beside its famous crystal springs, the magnificent Klamath Lake in front of it, bordered with meadows and bounded in the distance by dark forested mountains and hills –a fine place for recreation and rest–air, water, and scenery reviving. The weather was mostly cool and bright, just right for soothing exercise, walks in the woods, and boating on the lake, which most of the time was mirror-like, reflecting the sky and the fringing meadows and forest-clad mountain shores.
On our return from boat excursions, a beautiful picture was outspread before us about an hour before sundown, especially toward autumn, when the colors were ripening–the shining lake enlivened with leaping trout and flocks of waterfowl; the stream from the great springs like a river with broad brown and yellow meadows on either hand; and the dark forested mountains, changing to blue in the background, rising higher and higher, with Mt. Pitt, highest of all, pointing serenely heavenward through the midst of the sunset purple and gold."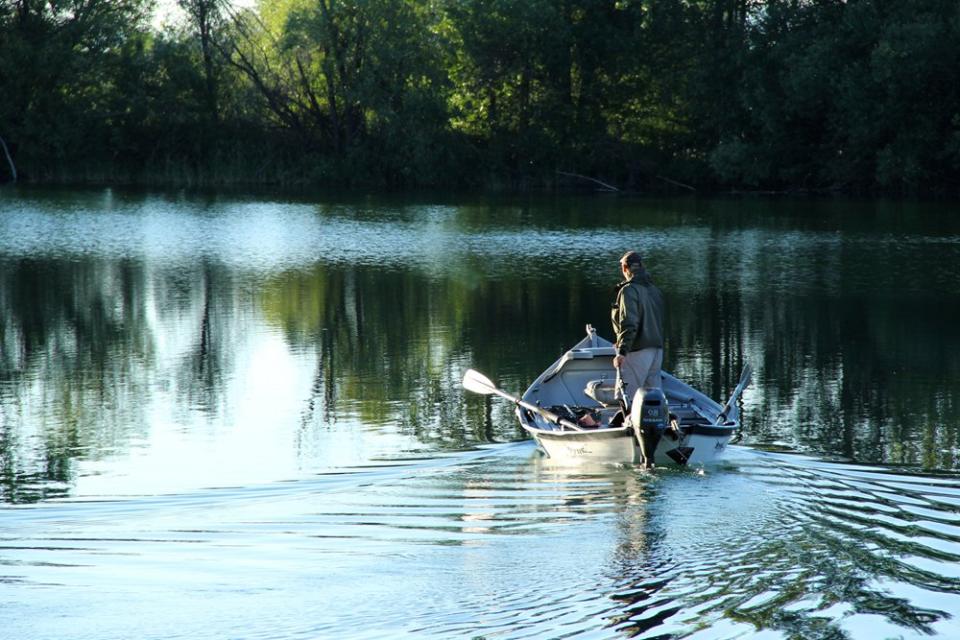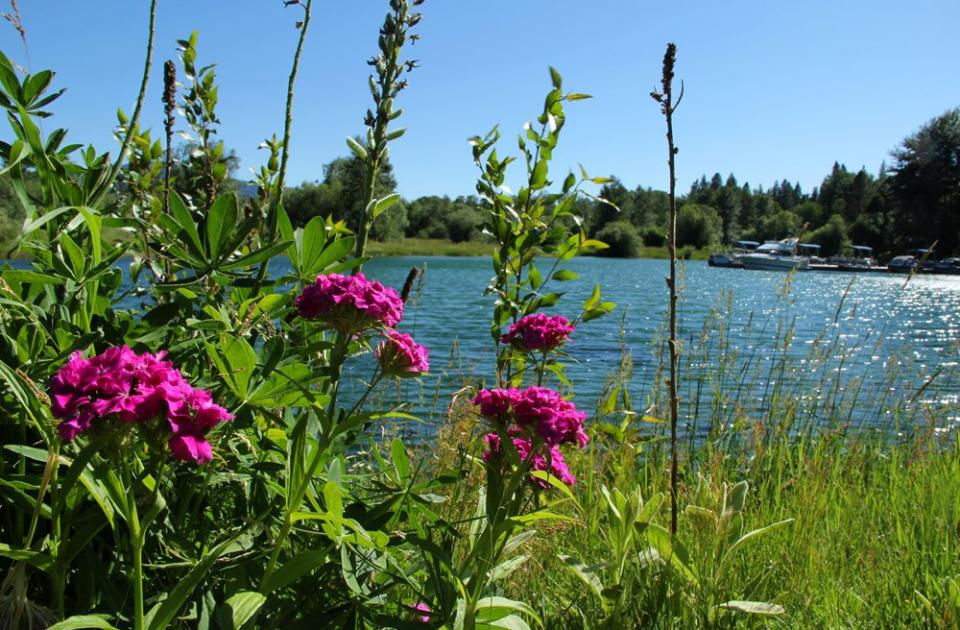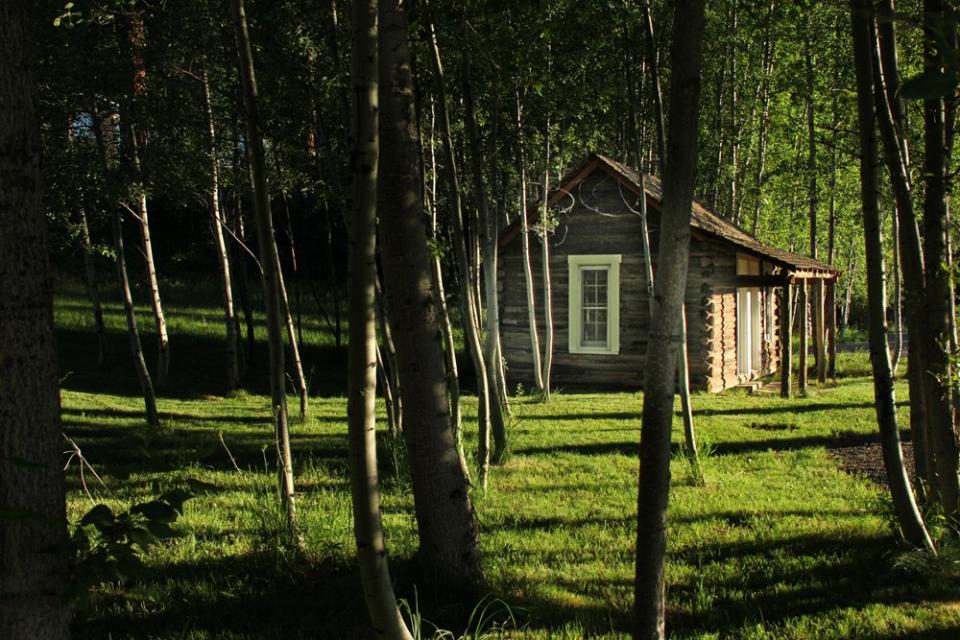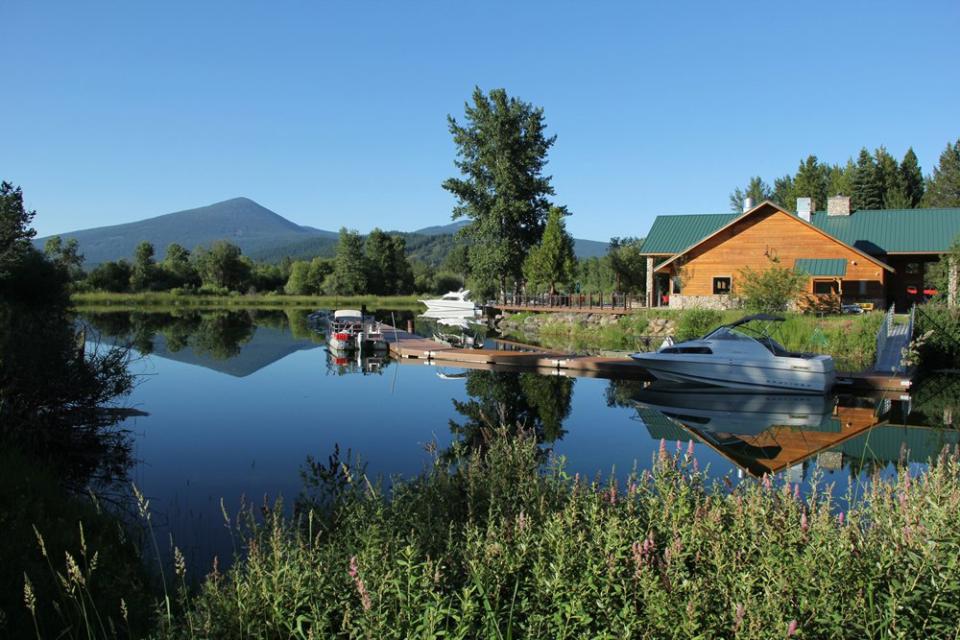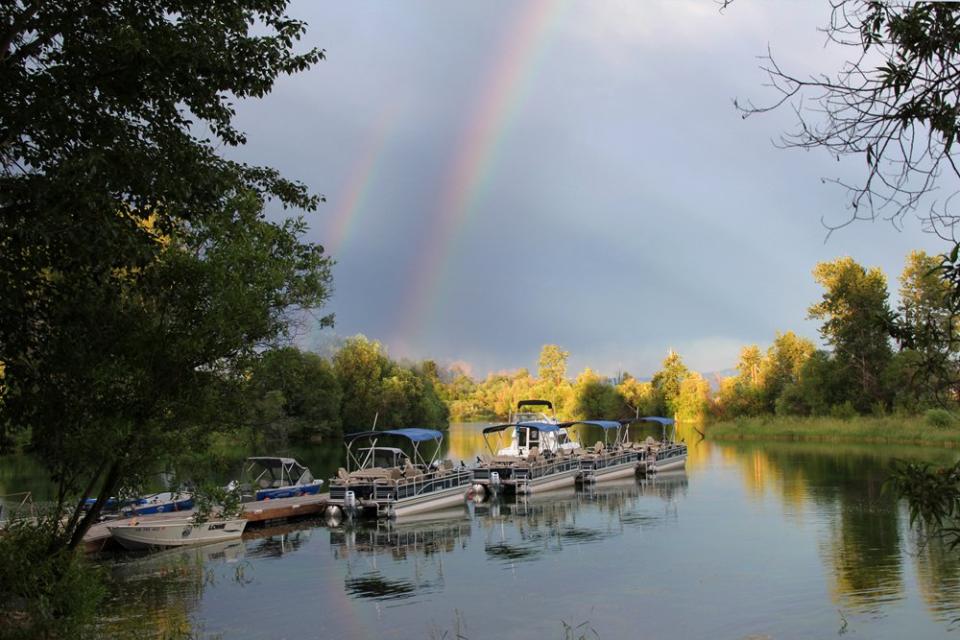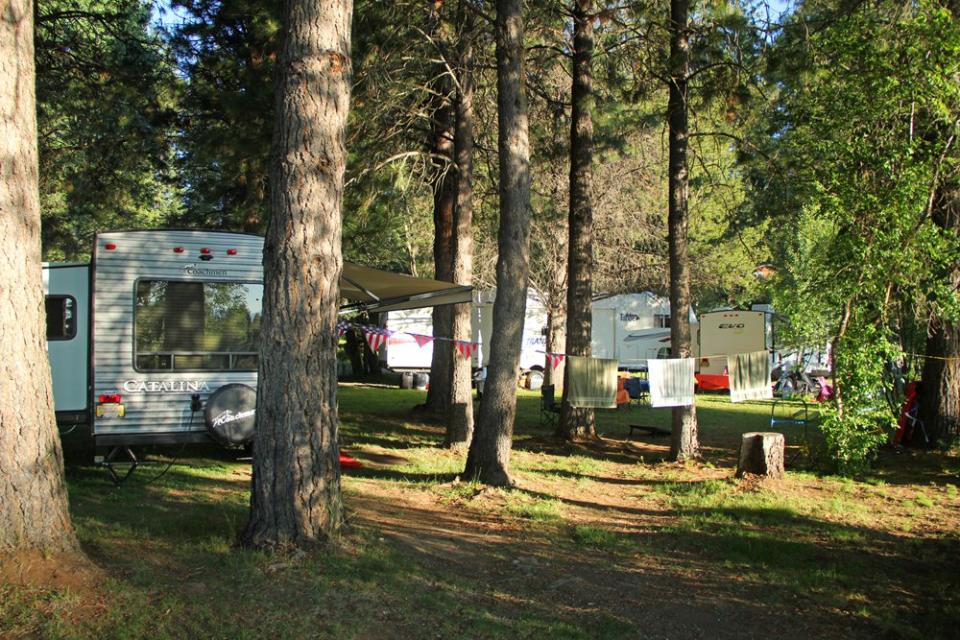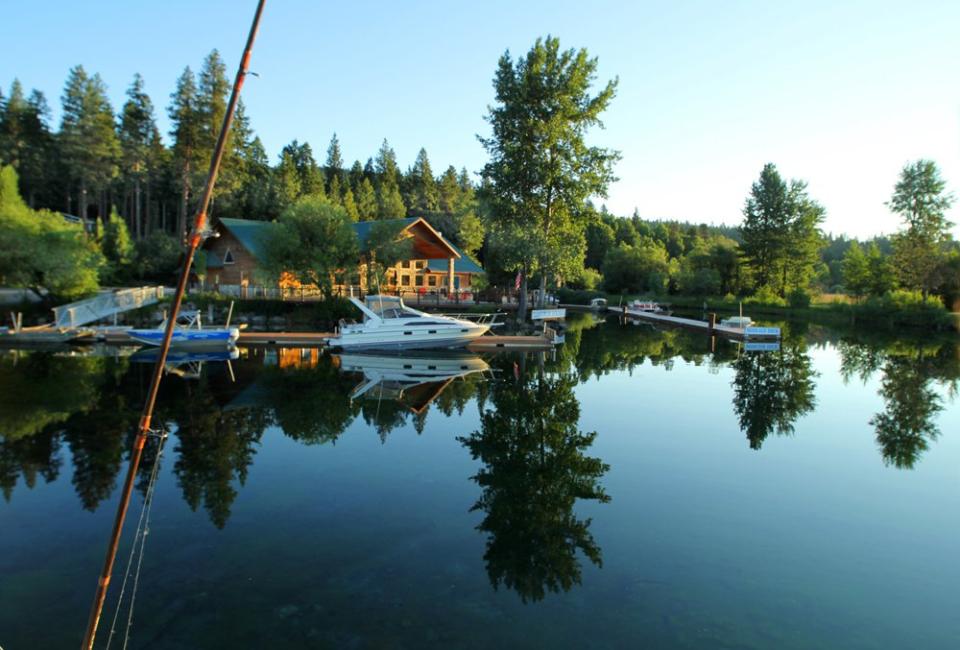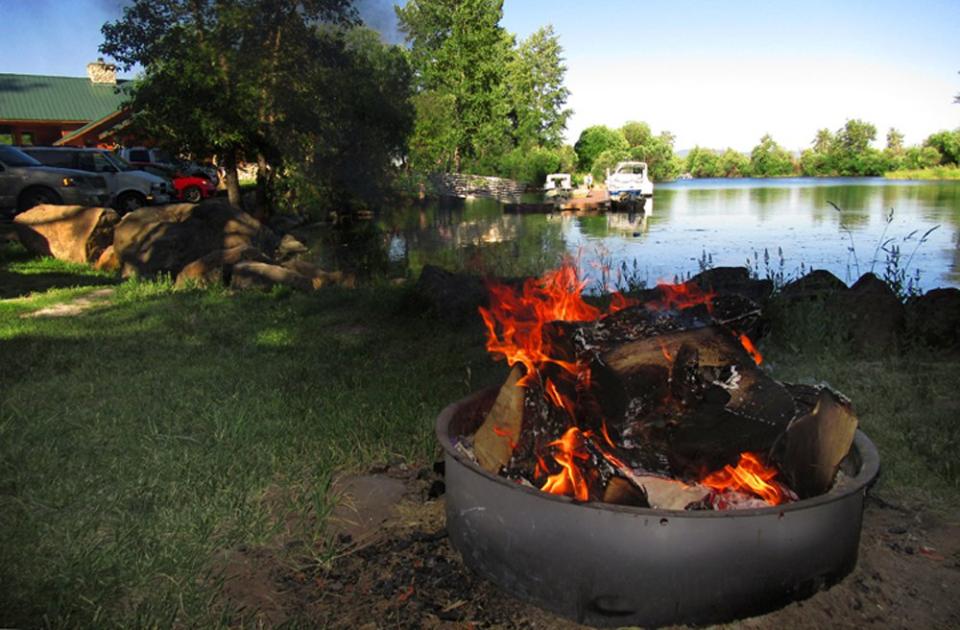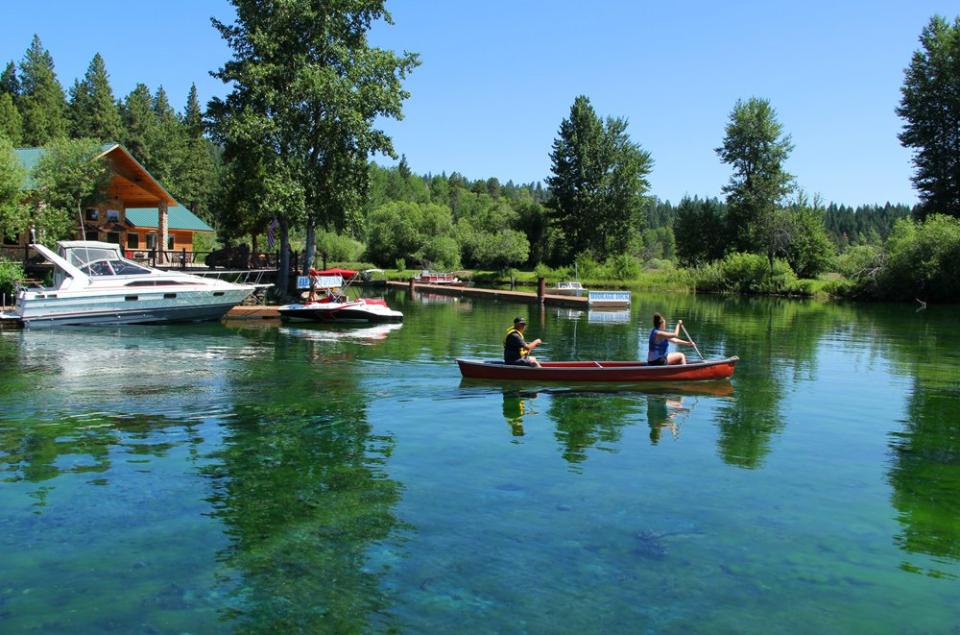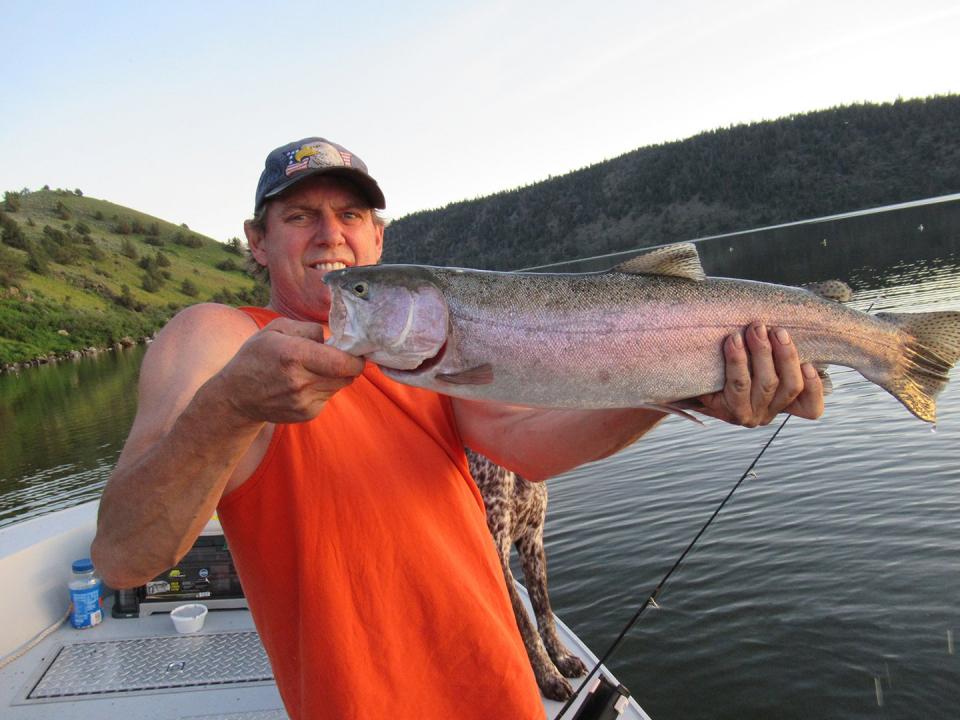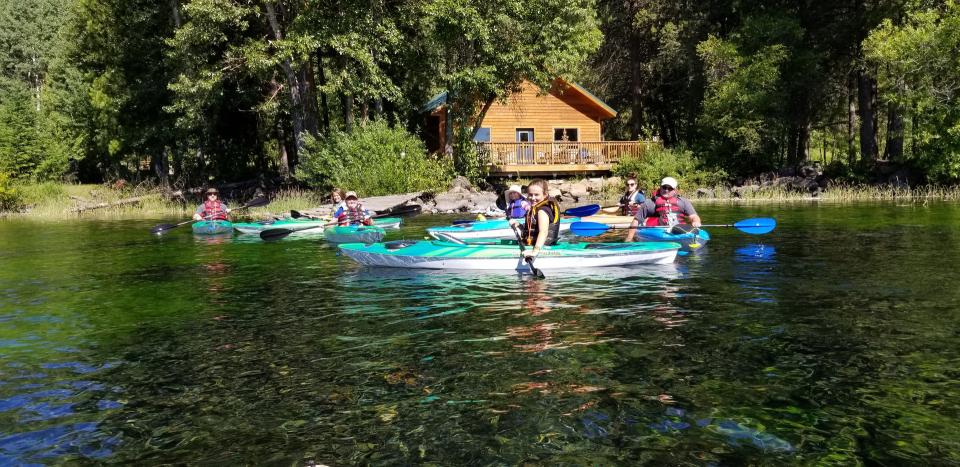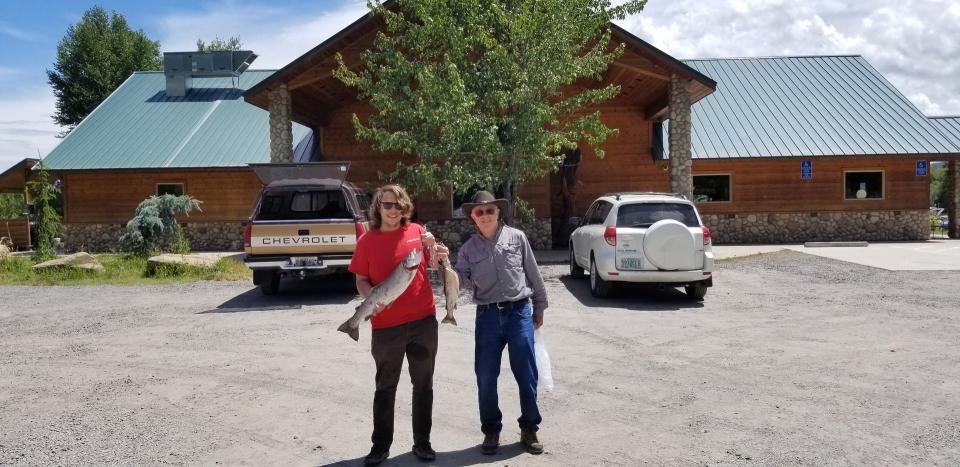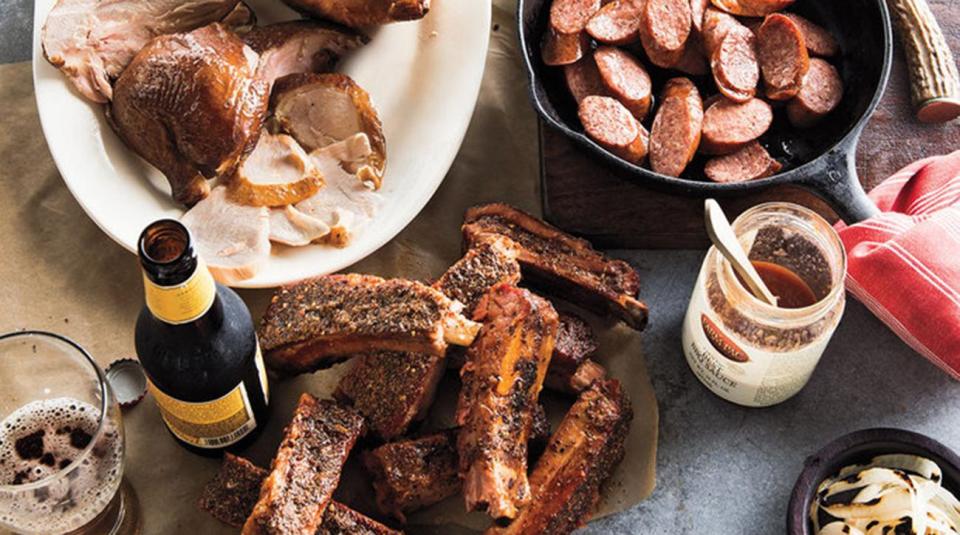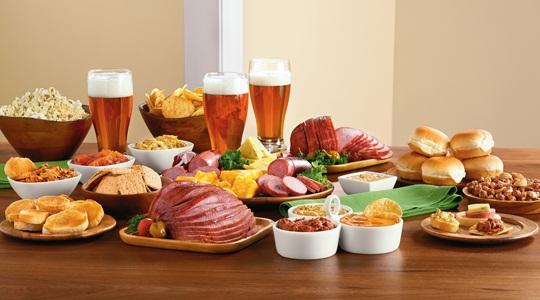 Scroll down to see a list of tours starting from this location.
Activities & Adventures Happening Near By